GOD INSPIRES OUR MINDS WITH
GIFTS OF HIS SPIRIT



HE SPEAKS THROUGH THE WORD OF WISDOM
1 Cor 12:7-8 NKJV
But the manifestation of the Spirit is given to each one for the profit of all: for to one is given the word of wisdom through the Spirit...
A Word of Wisdom is usually one short sentence that pierces with truth and relevance for the need. The word of wisdom is the supernatural gift, imparting insight to hone in on a core issue. It clears away the clutter by giving understanding and revealing the true nature of things.
Frequently, the word of wisdom is evident in a problem solving situation, such as when the Pharisees posed a problem as to whether it was lawful to pay taxes to Caesar. Jesus honed in on the issue by presenting the picture of Caesar's face on the coin and saying, "...render therefore unto Caesar the things which are Caesar's; and unto God, the things that are God's." (Matthew 22:21 KJ)
I heard a line from a sermon that was quickened to my ears as a word of wisdom. The pastor gave an example of an Indian in a service who gave the following response to a message: "Heavy wind, loud thunder, but no rain." I thought the Word spoke well of promoting miracle ministries where people's hearts become expectant, then disappointed. Such heavy promotion also subtly alters priorities to exalt the supernatural experience over a relationship with the Lord.
---
A JOURNEY OR DESTINY?
WORD OF WISDOM: When walking a journey, we must never lose sight of the goal. However, we must mark our steps in character and love, else we will miss the mark.

WORD O'GRAM A JOURNEY OR DESTINY?

Jesus walked the road slow enough to bring those He loved with Him.
Ordering His steps in perfect timing, doors opened for His destiny.
Understanding of why He came and what He had to do.
Ready to be poured out...
Not before His time,
Even when pressured by men and spiritual forces.
Yielded only to His Father's plans.

OR

Details left out...
Even driven out because of ambition and zeal.
Seeking to accomplish the goal but missing the point.
Timely matters forsaken
In hot pursuit of a calling.
Not understanding why the race was won.
Yielded to passion without knowledge or relationship.

Ps 127:2 NKJV
Unless the LORD builds the house, they labor in vain who build it; Unless the LORD guards the city, the watchman stays awake in vain. It is vain for you to rise up early, to sit up late, to eat the bread of sorrows; for so He gives His beloved sleep.

Eccl 1:13-14 NKJV
And I set my heart to seek and search out by wisdom concerning all that is done under heaven; this burdensome task God has given to the sons of man, by which they may be exercised. I have seen all the works that are done under the sun; and indeed, all is vanity and grasping for the wind.
---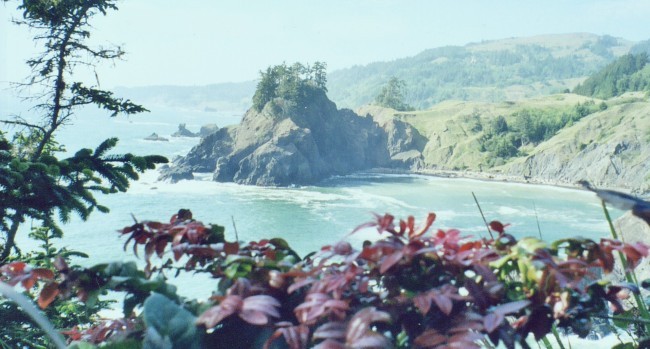 WORD OF WISDOM - In the Picture

How God speaks. Sometimes He frames our lives with a foreground of people and circumstance. This brings an added depth and perspective, that draws our focus to search in the distance. If we receive His goodness through these, we look past them and find God, Who has been there all along. The foreground may be overwhelming, and the God view quite small, but when we allow the expanse of the perspective to fill our scope, then the God view is massive and we can not contain Him all in one panorama.
---
HE SPEAKS THROUGH THE WORD OF KNOWLEDGE
...to another the word of knowledge through the same Spirit...
The word of knowledge is the supernatural imparting of facts not previously known to the giver. Often the knowledge just pops into one's mind and not knowing the information prior, they know it is the Lord.
There are five ways the word of knowledge is received: through sight, hearing, knowing, the senses and the spoken word.
1. Through sight:
Dan 5:5 NKJV
In the same hour the fingers of a man's hand appeared and wrote opposite the lampstand on the plaster of the wall of the king's palace; and the king saw the part of the hand that wrote.
One receives sight through pictures, visions and dreams. In a public setting, a word of knowledge through sight will usually come through a picture. A particular picture not mentioned in the vision section, is seeing a word written. I have seen the writing of words by God's finger, my hand, a computer, scriptures in the Bible, etc. Seeing a picture of the written word is a common word of knowledge, through sight. Anna saw the word, "faithful" written in bright letters across the forehead of a man while she was ministering to him. He said that he had been told that by others which also confirmed and blessed her.
2. Through hearing:
Acts 9:7 NKJV
And the men who journeyed with him stood speechless, hearing a voice but seeing no one.
The Lord will often speak necessary facts to the one ministering. He can speak to our thoughts, through our thoughts, or in an audible voice. The same is true with hearing angels speak.
3. Through knowing:
Matt 9:4-6 NKJV
But Jesus, knowing their thoughts, said, "Why do you think evil in your hearts? For which is easier, to say, 'Your sins are forgiven you,' or to say, 'Arise and walk'?
Sometimes the word of knowledge just happens by an inward knowing. When this occurs, the giver knows he has received revelation from the Lord. One time I was sitting near a gal in a conference, and we were sharing the chair between us for our Bibles and note pads. After she wrote something down, then placed her paper on the chair, it started to fall off the chair. As I reached out to grab the paper, the allegory was quickened to me that the devourer was trying to steal her Word. I knew in my heart this was true even though I had never met her.
I asked the Lord if this was so and if I should share it. Then as she stood up, her notebook fell to the floor. This was my confirmation that I really understood. So I prayed for an opportunity to share with her, and after the meeting was over I asked her if she had been given a Word from the Lord some time in her past, where she deemed it valuable enough to write down, but since then was doubting it. She looked absolutely astonished and said, "Yes, I recently almost burned it," and she had come to the conference asking the Lord for a special Word from Him about it! I told her that the enemy had dispatched a spirit that was attempting to devour that Word and that she needed to protect it.
I explained how when the Lord gives us Words, they often come in seed form. We must keep them as in Mark 4, and through the keeping process, they will bear fruit. Sometimes, in the keeping, we must stand just like the seed does and bear up under the cold windy times, the dry hot times and still hold onto that Word. In time, the Word He gives us will bring forth fruit with patience. After I shared this, I prayed for her and rebuked the devouring spirit. I asked the Lord to send her confirmation and encouragement to keep that Word in her heart and not let go of it. She was deeply blessed. To this day, I do not know the Word she had been given, but I know the enemy wanted to steal it.
---
WORD OF KNOWLEDGE ABOUT A SPIDER 7/13/09
Today I had the most precious Word of knowledge about a spider.

I was having my nails done and my knee was only a few inches from the wall. Suddenly I saw this big brown spider crawling along the wall and it was right near my knee. I knew a gal that died from a brown recluse spider bite and I did not know what a recluse spider looked like. I have never been afraid of spiders, but since this one was brown, I prayed.

In my mind, I spoke to the spider, bound it and said it could not touch me nor harm me in any way. And then with my hands still facing forward at the nail table, I twisted my whole body with my knees to the far left - away from that spider! Then I watched it move right under the table. That made me much more nervous because I knew it could drop onto my knee. I looked at my pants to see how thick there were!

I was so distracted by not knowing where the spider was, I finally prayed about it. I said, "Lord can You please make this spider manifest?" On the word, "Manifest" I had a word of knowledge that the spider had made its way around the desk and was still on the wall, not under the desk, and my eye fastened onto a place on the wall. At the exact moment I knew this, the spider came out from behind the desk at the exact location where my eye was fastened. I had no doubt this was the Lord's love for me.

This really touched me, because the Lord saw that I was so distracted. He cared enough to let me know He'd heard my prayer and was intimately involved with what matters to me. I felt SO loved.

Luke 10:19-20 NKJV
Behold, I give you the authority to trample on serpents and scorpions, and over all the power of the enemy, and nothing shall by any means hurt you.

Acts 28:2-6 NKJV
But when Paul had gathered a bundle of sticks and laid them on the fire, a viper came out because of the heat, and fastened on his hand. So when the natives saw the creature hanging from his hand, they said to one another, "No doubt this man is a murderer, whom, though he has escaped the sea, yet justice does not allow to live." But he shook off the creature into the fire and suffered no harm.

CONFIRMATION UPDATE 7/14/09: FASTENING OUR EYES

I was really blessed by my spider story yesterday. Today I listened to a sermon, it was mentioned that the word of knowledge often happens in conjunction with one's eyes being fastened upon something or someone. That was exactly what had happened with the spider.

Acts 3:4-7 NKJV
And fixing his eyes on him, with John, Peter said, "Look at us." So he gave them his attention, expecting to receive something from them. Then Peter said, "Silver and gold I do not have, but what I do have I give you: In the name of Jesus Christ of Nazareth, rise up and walk."

Acts 14:9-10 NKJV
This man heard Paul speaking. Paul, observing him intently and seeing that he had faith to be healed, said with a loud voice, "Stand up straight on your feet!" And he leaped and walked.
4. Through senses:
2 Sam 5:23-24 NKJV
And it shall be, when you hear the sound of marching in the tops of the mulberry trees, then you shall advance quickly. For then the LORD will go out before you to strike the camp of the Philistines.
The word of knowledge can be received by the Lord opening the senses of the one ministering. A feeling of warmth or pain may come in his own body where the Holy Spirit wants to touch and heal in another. Sometimes the Lord will open the other senses as He sees fit. (Seeing, hearing, smelling and tasting.) I have a friend whose hands sometimes get very hot when she prays for people. It is a sign of the healing power of the Lord upon those she touches.
I was once listening to a lady's testimony about losing her husband and how the Lord fills that void. At the same time, I was suddenly hit by a deep sense of loneliness while sitting by a precious friend. It was so intense that I began crying and the tears just flowed. I knew I was feeling her pain and continued to cry as I put my hand on her knee. I told her the Lord felt her pain, and these were His tears for her. He knew and He understood. We cried together and she was comforted that the Lord knew and understood her deep pain of loneliness. She mentioned several weeks later that she had not forgotten that and that it was such a comfort to her during her difficult times.
Another time, I was driving in the car to see a lady, and my heart suddenly started to race and my breath became short. It was so out of character for me, and I said to myself, "This is fear I'm feeling!" I was perfectly happy that day, and certainly not thinking anything fearful. I rebuked the spirit of fear and anxiety in Jesus' name, and I immediately felt better. When I arrived at my destination, the lady volunteered she had been suffering panic attacks and had one that morning prior to my arrival, but it had suddenly left. I knew that was exactly what I had felt and that my overcoming that spirit actually delivered her into peace.
5. Through the spoken word:
Luke 1:42 NKJV
Then she spoke out with a loud voice and said, "Blessed are you among women, and blessed is the fruit of your womb!
The word of knowledge can also be spoken through the one ministering, without his foreknowledge. The word simply pops out, and after he speaks it he realizes it is a gift from the Lord.
I had an interesting training from the Lord in learning to recognize the word of knowledge. Although I'd probably had thousands of pictures, and even more in hearing, I had little practice in those knowing times where I actually recognized it as the word of knowledge. Then one day as I opened the mail box to place my mail inside, I noticed another letter inside. I knew something was wrong with the letter before I turned it over. (Word through knowing.) So I picked it up and saw that it was from my son, intending it to be mailed. As I looked at it, I still had the nagging feeling that something was wrong. I carefully looked to see that he had addressed it properly, then said, "Oh well, it will come back if something is wrong." (Word through speaking.)
That day after the mailman had left our mail, he also left that letter in the box, not mailed. Then the Lord opened my eyes and I could clearly see that there was no stamp! Now I thought it rather unusual that He blinded my eyes as I went through such scrutiny over the letter, knowing in my spirit something was wrong, even before I ever looked at the front of the letter. Then I realized He was teaching me that the inner knowing was the Holy Spirit, and it was a word of knowledge. I realized I'd had that feeling many times before and never realized it was the gift of the word of knowledge functioning in every day situations.
Purposes for the gift of the Word of Knowledge are to:

1. Give warning


2 Kings 6:9-10 NLT
But immediately Elisha, the man of God, would warn the king of Israel, "Do not go near that place, for the Arameans are planning to mobilize their troops there." So the king of Israel would send word to the place indicated by the man of God, warning the people there to be on their guard. This happened several times.

2. Confront


Acts 10:15 NKJV
And a voice spoke to him again the second time, "What God has cleansed you must not call common."

3. Exhort


Acts 9:17 NKJV
And Ananias went his way and entered the house; and laying his hands on him he said, "Brother Saul, the Lord Jesus, who appeared to you on the road as you came, has sent me that you may receive your sight and be filled with the Holy Spirit."
4. Uncover sin
2 Sam 12:7, 9 NKJV
Then Nathan said to David, "You are the man! Thus says the LORD God of Israel: 'I anointed you king over Israel, and I delivered you from the hand of Saul.... Why have you despised the commandment of the LORD, to do evil in His sight?
5. Disclose man's thoughts
Acts 5:4 NKJV
While it remained, was it not your own? And after it was sold, was it not in your own control? Why have you conceived this thing in your heart? You have not lied to men but to God."
6. Identify healing


John 4:50 NKJV
Jesus said to him, "Go your way; your son lives." So the man believed the word that Jesus spoke to him, and he went his way.
7. Reveal God's thoughts


Acts 9:15-16 NKJV
But the Lord said to him, "Go, for he is a chosen vessel of Mine to bear My name before Gentiles, kings, and the children of Israel. For I will show him how many things he must suffer for My name's sake."
8. Perceive what is missing
1 Sam 10:22 NKJV
Therefore they inquired of the LORD further, "Has the man come here yet?" And the LORD answered, "There he is, hidden among the equipment."
9. Ignite faith


John 4:39 NKJV
And many of the Samaritans of that city believed in Him because of the word of the woman who testified, "He told me all that I ever did."
10. Give encouragement
John 1:48 NKJV
Nathanael said to Him, "How do You know me?" Jesus answered and said to him, "Before Philip called you, when you were under the fig tree, I saw you."
In the above list, I used some Old Testament scriptures as examples of the Holy Spirit's gifts because God has never changed. It was the same Holy Spirit back then, as it is now after Pentecost. The only difference is the Holy Spirit came upon the prophets, priests, etc., and did not dwell within them.
---
HE SPEAKS THROUGH DISCERNING OF SPIRITS
1 Cor 12:7,10
But the manifestation of the Spirit is given to each one for the profit of all: ... to another discerning of spirits...
The gift of discerning of spirits is the ability to discriminate different spirits. There are four types of spirits: man's spirit, God's Spirit, angelic spirits and evil spirits.
1. MAN'S SPIRIT
Samuel went through the process of discerning the spirit of man, in choosing David to be king. God told him not to look on the outward appearance, when going through the selection process. He discerned the brothers who stood before him, refusing each as the choice to be king over Israel. God allowed Samuel to go through this process until David stood before him. The Lord then spoke and said, "This is he." (1 Samuel 16:6-13)
Sometimes I have heard the hearts of people and discerned these things were in their desires, prayers, and possibly thoughts. Other times I have heard their souls, and knew these did not align with God's Word for their life, and so I have prayed for them.
Acts 16:9 NKJV
And a vision appeared to Paul in the night. A man of Macedonia stood and pleaded with him, saying, "Come over to Macedonia and help us."
2. GOD'S SPIRIT
Eli discerned God's Spirit was talking to the boy Samuel, when Samuel did not know that. So often. we hear the Lord's voice speaking to us in the early morning hours and do not perceive it is Him.
1 Sam 3:1-10 NLT
Meanwhile, the boy Samuel was serving the LORD by assisting Eli. Now in those days messages from the LORD were very rare, and visions were quite uncommon. One night Eli, who was almost blind by now, had just gone to bed. The lamp of God had not yet gone out, and Samuel was sleeping in the Tabernacle near the Ark of God. Suddenly, the LORD called out, "Samuel! Samuel!" "Yes?" Samuel replied. "What is it?" He jumped up and ran to Eli. "Here I am. What do you need?" "I didn't call you," Eli replied. "Go on back to bed." So he did. Then the LORD called out again, "Samuel!" Again Samuel jumped up and ran to Eli. "Here I am," he said. "What do you need?" "I didn't call you, my son," Eli said. "Go on back to bed." Samuel did not yet know the LORD because he had never had a message from the LORD before. So now the LORD called a third time, and once more Samuel jumped up and ran to Eli. "Here I am," he said. "What do you need?" Then Eli realized it was the LORD who was calling the boy. So he said to Samuel, "Go and lie down again, and if someone calls again, say, 'Yes, LORD, your servant is listening.' " So Samuel went back to bed. And the LORD came and called as before, "Samuel! Samuel!" And Samuel replied, "Yes, your servant is listening."
3. ANGELIC SPIRITS
Hebrews 13:1 says, "Do not forget to entertain strangers, for by so doing some have unwittingly entertained angels." (NKJV) The Lord's angels are not always obvious in their appearance. Sometimes we need to discern that they are angels! The scripture also says that the enemy can be disguised as an angel of light, therefore we must discern whether the angel serves the Lord or the enemy.
2 Cor 11:14 NKJV
And no wonder! For Satan himself transforms himself into an angel of light.
I have seen a lot of angels in dreams and picture visions. Angels that love the Lord have very lovely countenances that express God's love and joy.
CLICK HERE FOR LESSON ABOUT SEEING ANGELS
CLICK HERE FOR LESSON ABOUT ANGELS IN DREAMS
4. DEMONIC SPIRITS
Paul opposed the evil spirit that was actually saying something good: "These men are the servants of the Most High God, who proclaim to us the way of salvation." Paul discerned the spirit to be one of divination, and rebuked it. (Acts 16:16-18 NKJV)
THE PROCESS OF DISCERNING
Some Greek definitions for discerning have negative connotations: dispute, oppose, hesitate, contend, differ, doubt, be partial, stagger, waver. These words also happen to describe the process the receiver of discernment goes through. The enemy is a liar and deceiver. He tries to camouflage his works by attempting to look good. When the receiver of discernment is confronted with something that appears good on the outside, but isn't, it becomes a stumbling block to his spirit. His flesh sees and hears that it is good, but his spirit is disputing, opposing, hesitating, contending, differing, doubting, staggering, and wavering against the outward appearance.
I had an occurrence when I heard a spirit say to me that there would be a break through in a meeting that I was attending. It was a good message, and even said something about the Lord. But my spirit hesitated even though it was a good message and then suddenly I knew that this was a religious spirit. I rebuked it in Jesus' Name, and it gave me all kinds of clack, being very angry because the Lord had made it manifest. It was a lesson that not all things heard are the Lord's voice, even though they sound like His voice. Christians need discernment, especially when it comes to the supernatural.